We ask that everyone look at the vast list of contributors that made the Gala such a success. When you are making decisions on where to eat dinner, or shop, or take your pets, please remember these generous people and businesses that volunteered their time and money for this greater cause, and give them a hand too.
Check out OnlineAthens for photos of the Hope Gala
Venue Sponsor
---
Platinum Sponsors
---
David & Missy Lerch, compliments of 
---
Gold Sponsors
---
Louis and Rebecca Kudon
Pat & Cheri Cherry
Elizabeth Ann Florist, Watkinsville
James & Jessica Whitley
---
Silver Sponsors
---
Savannah Smith
Dr Charlie Martin   
The Winthrop Foundation
Simply Clean Cleaning Service – (706) 254-1791
Oconee State Bank
---
Bronze Sponsors
---
The Wellness Cottage – a Massage Therapy Studio       
Heather Sweatte at ArtSweatteShop
Rachel Swartz
Susan LaCount Baking
Rebecca Bundrick & Mallory Moye
Kathy Reising
---
Friends of Ashton Hope Keegan Foundation
---
Dr Neal & Patricia Priest
 Taziki's Mediterranean Cafe
Michael & Amanda Prochaska
Athens Area Woodworkers' Club
Boykin Team – affiliated with Keller Williams
Sue Brassard
Wendy & Jerry Zagenczyk
Deborah Manoll
Ann Peden Jewelry
DNA Artistry
Starbucks Coffee on Epps Bridge Pkwy
Katherine and Bertis Downs
Karen Hamrick
Aunt GiGi – Lord-Burton Designs
Mary Katherine Designs
Kaleidoscope Hair Salon
Advanced Massage Therapies
Robert C. Wicklein, Professor Emeritus at UGA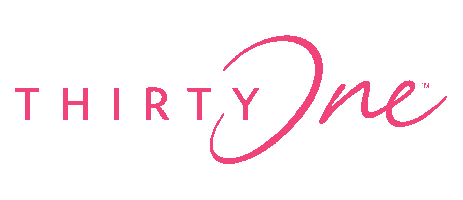 Bret & Maggie Harper
Bill Gohdes
 Donna Chang's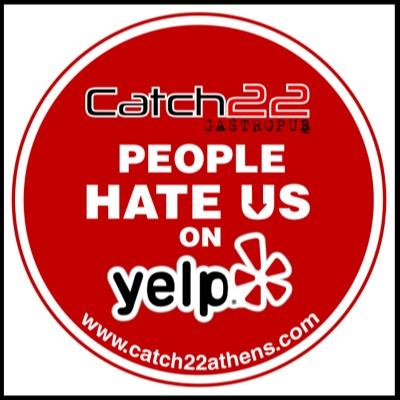 Catch 22
Barbara Cornelius
Less than one year until the 2019 Hope Gala! Here's some info from 2018 to help keep the memory alive.
And since some of the evening's fun is the Silent Auction and Raffle, here are some previews of what to expect!
How does a Silent Auction work, you ask? Well…
With only 357 days left (give or take a few), its never too early to prepare for the fun of the 2019 Hope Gala!  Check out the process for the Silent Auction.
Here are the details for the Gala…
"The Hope Gala" will be held on Jan 20th, 2018.  This is The Foundation's premier annual event.  We will share heavy hors d'oeuvres, good music, and good friends at the Rialto Room (donated by Hotel Indigo).  Dress is upscale business casual, with ties discouraged.
Let's celebrate Ashton's passion for life, and raise money to help fulfill her passion for educating women in our local community.  All proceeds from the event will stay 100% local and will go toward helping women in the local area become stronger, more productive members of the community.
Stay tuned for additional details, and please contact us if you can volunteer!  AshtonHopeKeeganFoundation@gmail.com or (660) 233-2512.
---

Sponsor Form





One of the Silent Auction items is this one-of-a-kind kid's rocking airplane!




Headline Musician, Tre Powell, brings Blues and R&B talent to the Gala!
Tre Powell has been singing all of his life. From school and church plays since he was little all the way to karaoke bars before learning guitar, he was constantly surrounded by music. Tre has lived in Athens, GA since 2009, where he started off performing at local assisted living homes. Now he writes and performs his own originals as well as a mixture of popular covers at various locations all over Athens. With selections ranging from Bill Withers' Ain't No Sunshine to Damien Rice's 9 Crimes to Jamey Johnson's In Color, Tre's love for music shows in the diversity he presents. His main love is R&B, but he also sings many originals in the Folk and Alternative styles.

Gracen Daniels will open the evening's entertainment!


Rachel O'Neal will perform the second musical set of the evening!


Kira McEntire will perform several dance routines throughout the evening
Gracen Daniels is a singer-songwriter based out of Athens Georgia with influences in folk,  punk, and americana. She is pursuing a psychology major at the University of Georgia and escapes to music whenever she can. She is also super smart and really cool and definitely the sexiest one in the family. Some say she has godlike ping pong abilities. She can fashion a banjo from a tennis racket, and probably run a three minute mile if she was being chased by a clown.
Rachel O'Neal has come into her own as an established songwriter and solo performer in Athens, GA. Her music deftly navigates her varied influences, including indie-rock, jazz, and southern Americana. Her semi-autobiographical lyrics touch on love, loss, hope, freedom and inner strength, and it is in this swirl that her soulful voice guides you through to the message.
Kira McEntire started dancing pretty much as soon as she started walking. She quit her first dance class complaining there was not enough "real" dancing happening. She danced competitively for 9 years through most of high school. She started formally dancing again when she moved to Georgia almost 5 years ago. She is currently an active social dancer and teaches swing and tango lessons. When she is not dancing, Kira is a PhD Candidate at UGA where she studies wildlife biology.