To our 2022 Sponsors, Friends, Volunteers, and Community,
The 5th Annual Hope Gala for the Ashton Hope Keegan Foundation will be held at 6:00 PM on August 6th, 2022! Planning is well underway, and will include great food from local restaurants including Chops & Hops, Taziki's Mediterranean Cafe, Mama's Boy, and Suphred's Cake Creations. We will also have a raffle, and a silent auction including items as varied as local gift cards, to UGA/UF executive suite football tickets for the 2022 game, to amazing trips to places like Italy's Amalfi Coast, Peru, and London! Live music will be provided by the Ashley Rivera Duo.
Tickets are $125 per person, with all the proceeds of the Hope Gala helping women in the local area (Athens/Clarke County and adjacent counties)! Tickets and online sponsorship forms and printable Sponsorship forms available here, while Sponsorship Levels info is here.
As you know, sponsors are the lifeblood of both our foundation and our community, so please keep these great people/companies in mind as you shop!
Venue Sponsor:
(5 year sponsor)
Food Sponsors:
 (4 year sponsor)
(5 year sponsor)
Suphred's Cake Creations (5 year sponsor)
 (2 year sponsor)
Educational Partnership: Athens Technical College  (5 year partner)
Non-Profit Partner:
(2 year partner)
---
Platinum Sponsors
  (5 year sponsor)
(5 year sponsor)
James & Jessica Whitley (5 year sponsor)
Elizabeth Ann Florist (5 year sponsor)
Ed & Kim Keegan (5 year sponsor)
Rich & Linda Crooks (5 year sponsor)
Frank & Ronnie Keegan (5 year sponsor)
Grant Grissom (5 year sponsor)
---
Gold Sponsors
---
(5 year sponsor)
Tish Rumsey & Lew Perdue (5 year sponsor)
Pat & Cheri Cherry (5 year sponsor)
  (4 year sponsors)
Communications Test Design, Inc. (3 year sponsor)
Five Points Psychiatry, LLC (3 year sponsor)
Isaiah Washington (3 year sponsor)
Linda Maples (2 year sponsor)
The Middlebrooks Automotive Holdings, Inc. Fund,
a Donor Advised Fund at the Athens Area Community Foundation
The Osipov Family, in memory of Bob Osipov
---
Silver Sponsors
---
The Boykin Team @ Keller Williams (5 year sponsor)
The Rotary Club of Athens (4 year sponsor)
 (3 year sponsor)
(3 year sponsor)
(2 year sponsor)
(4 year sponsor)
Bradford Renaissance Portraits (4 year sponsor)
(3 year sponsor)
(3 year sponsor)
---
Bronze Sponsors
---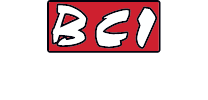 Berry Coating, Inc (5 year sponsor)
Ginny Hamilton with Mighty McFly Entertainment (5 year sponsor)
Tito's Vodka (4 year sponsor)
Flagpole Magazine (5 year sponsor)
Mary Kay Cosmetics (c/o Leslie McElhannon)
(4 year sponsor)
Adam & Eve Hair Designers (4 year sponsor)
Brandi Torre (3 year sponsor)
  (2 year sponsor)
Wooden Wonders by Mark Beduhn (2 year sponsor)
Drs. Abraham & Carmen Tesser
Dr. Gary & Joan Bertsch
Elaine Neal

 (5 year sponsor)
Athens Oconee Dentistry (4 year sponsor)
Dr. Lou & Becky Kudon (4 year sponsor)
Coca-Cola Bottling Company United (4 year sponsor)
Fox's Pizza Den (4 year sponsor)
 (3 year sponsor)
Bradford Renaissance Portraits (3 year sponsor)
UGA Golf Course (2 year sponsor)
Double Oaks Golf Club (2 year sponsor)
Mindscapes Therapy Centers LLC
Peach State Federal Credit Union 
---
Friends of Ashton Hope Keegan Foundation
---
Jittery Joe's (5 year sponsor)
Wendy & Jerry Zagenczyk (4 year sponsor)
Dick Hudson (3 year sponsor)
Wild Bill Gohdes (3 year sponsor)
Bob Wicklein (3 year sponsor)
Piers Stephens
Allison Houtzager
Grand Chapter of Georgia: Order of the Eastern Star (Athens Chapter #268)
Heather Broadwater
Serenity Attunement
CAPT Len Sapera (US Navy, retired) (5 year sponsor)
Kathie Anderson (3 year sponsor)
Pine Hills Golf Club (2 year sponsor)
Fully Loaded Pizza (2 year sponsor)
Neighbors of Oconee & Oconee Living
Chuck Burroughs
Darylann Thomas
Melynda Mac @ So Be Well
Rise Nutrition Solutions
OrangeTheory Fitness (5 year sponsor)
Wild Birds Unlimited (3 year sponsor)
Tan Athens (2 year sponsor)
Cloverleaf Construction
Club Pilates Athens
Kathy Baldwin
Kaleidoscope Color Consulting & Interior Design
Sunshine Cycles Watkinsville