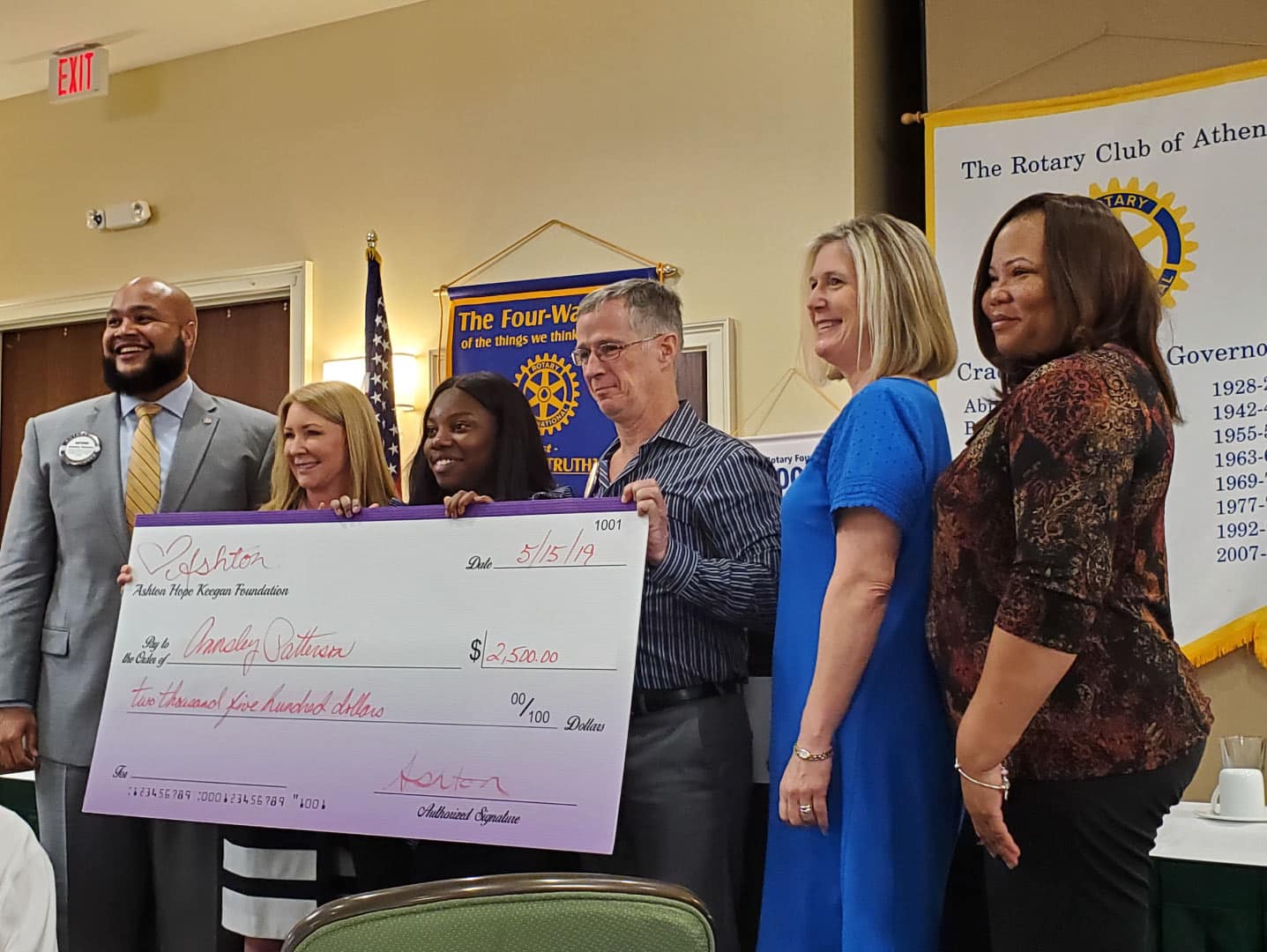 The Ashton Hope Keegan Foundation's charter is to provide scholarships and material support to women pursuing either their GED or Certification training (i.e. Technical Certification Training, Phlebotomist, Nursing Assistant, etc).
Eligibility Requirements:
Applicants must be a woman desiring to better their life through education and job training.
Scholarship applicants must currently be a resident of the state of Georgia and attending an approved educational trade school in Athens- Clarke County Area or one of the counties in the Northeast Georgia area.
Applicants must be enrolled in a certification, 2 year program or GED. We do not provide scholarships to 4 year degree programs.
Applicants are responsible for gathering and submitting all necessary information. Applications will be evaluated based on the information provided; therefore, all questions should be answered as thoroughly as possible. Incomplete applications will not be considered.
This is a competitive process with lots of women competing for limited funds.  We don't set a minimum word count for your answers, but short answers without any personal information will likely not make the cut for a scholarship.
Scholarship recipients will be chosen based on a number of criteria: your goals, your plan for reaching your goals, as well as your plan to use your education to give back to your community.
Non-Discrimination Policy:
It is the policy of Ashton Hope Keegan Foundation to make financial awards without regard to race, creed, religion, color, ancestry, marital status, national origin or disability.
Completing the Application:
I don't have internet access at home. How can I complete the application?
You may access the online scholarship application on any computer connected to the internet. You may use a computer at your school, your public library, or a friend's home. Remember that the application requires two letters of recommendation to be uploaded, so plan accordingly.
Will I need an e-mail address to complete the application?
Yes. If you do not have an e-mail address, you may obtain a free e-mail address using gmail.com, yahoo.com, or hotmail.com, etc.
What if I need more space than is provided in the areas for my education, life, career goals, accomplishments and volunteer history?
If you have more information that you would like to share than will fit in the area provided, you may wish to include only the most recent experiences, or those that are most important to you.
Can I upload a resume instead of completing the application?
No. Fill in all of the questions. Do not send extra documents.
I completed the first question on scholarship application form but received a message to immediately submit. What does that mean?
If the response you provided in the online application shows you to be ineligible for an AHK Foundation scholarship, you will not be able to move forward with the application process. Review our eligibility guidelines listed above.
Will I be able to reapply if I am denied the first time around?
Yes, you may reapply for our scholarship.  Please be sure you are enrolled in a program and have all of your documents ready to upload once you start the application process.
Selection Process:
When will the scholars be chosen?
All applications submitted by the 15th of each month will be evaluated by the Scholarship committee in time for presentation at a board meeting on the 1st Monday of each month. Once reviewed, applicants will be notified within a week following the board meeting.  Some applications may be reviewed on a case by case basis outside this timeline.
How will I know if I'm chosen?
Scholarship recipients will be notified by email and/or phone within a week following our board meeting held on the 1st of every month. If your application is disqualified due to ineligibility, you will be notified by email immediately. All other applicants will be notified of their status by email and/or phone after application review is complete.
When will the scholarships be awarded?
AHK Foundation scholarship funds will be distributed through the Educational institution's finance office or the office of financial aid.