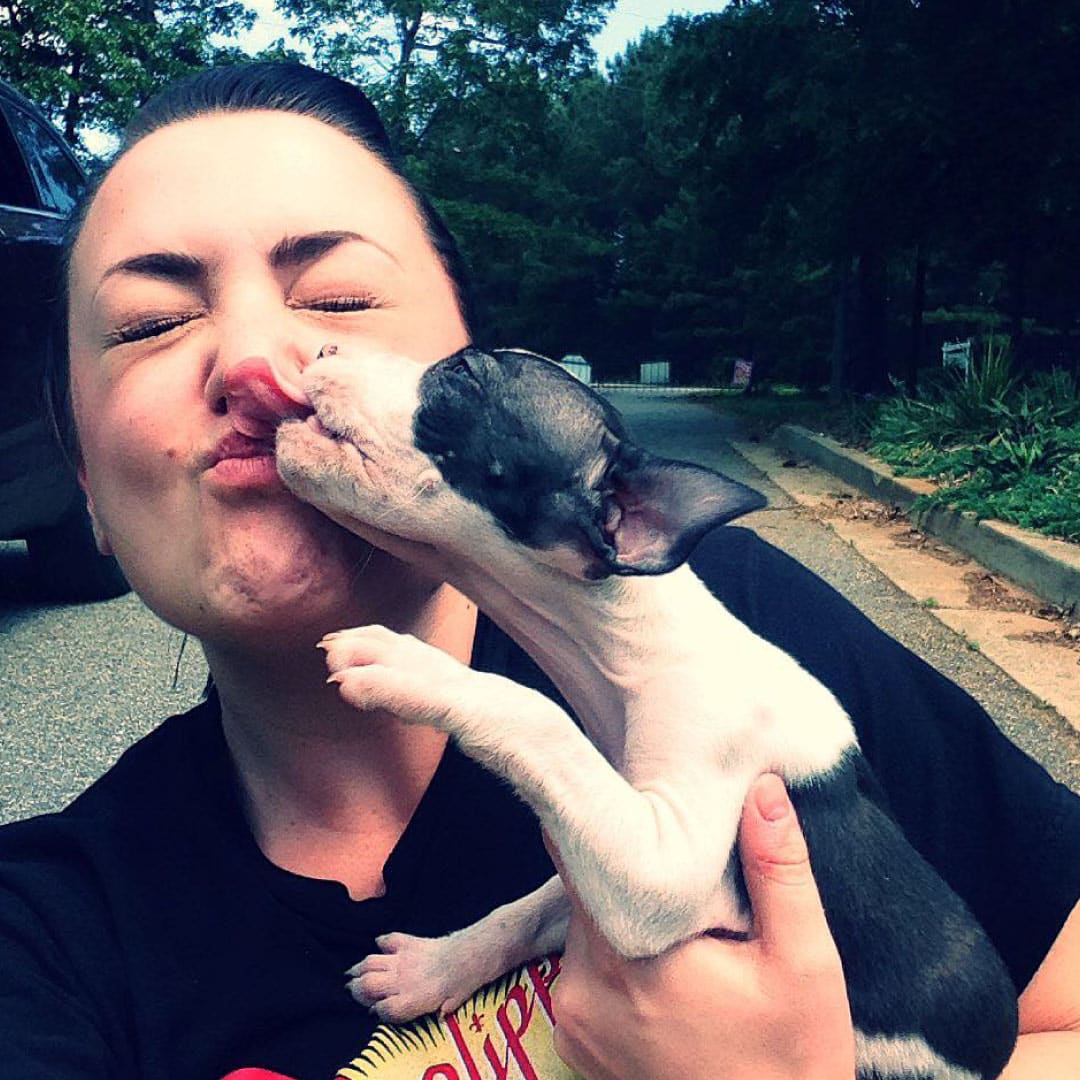 After moving from Colorado Springs to Athens, GA, Ashton actively sought out ways to help in her new community. She took a volunteer job in Monroe, GA, teaching art at a local church, River Of Mercy, that served as a safe place for kids to go after school. She also taught art, dance and healthy cooking at Athens Academy. In less than a year, Ashton really started to find her place in the community. She was active with Community Connections, a non-profit in Athens, which later merged with United Way of North East Georgia. She also volunteered at First Fridays in East Athens, providing a booth with art supplies so the kids could learn and explore in a fun non-structured setting while their parent(s) shopped at the Farmers' Market. She later worked with My Athens which partnered up with Habitat for Humanity. Ashton did all this volunteer work while earning her BA degree at UGA in Communications with an emphasis on Interracial Communication and a minor in African Studies. Once Ashton graduated, she worked as an Assistant Director with a local non-profit but soon found she was being led in another direction. She started to volunteer at Women to the World's local mentoring program, PALS. This is where she found her true passion. She mentored and taught women who were falling through the cracks of life. Some were coming out of recovery while some had never completed high school due to life's challenges. While working with these women, she always said that they filled her soul. She was seeing how education, learning job skills and knowing someone had your back were the key to breaking the cycle of poverty and bettering your life and the life of your family. As she worked with these women, she realized that her calling in life was to work with non-profits for the betterment of the community. She found that education, whatever that may be, was desperately needed in the population most at risk: women and children who were struggling day to day to better their lives. In Ashton's eyes, who wouldn't want that? She saw the struggle and wanted to help. The story of Ashton's calling cannot end with her tragic death. As Ashton's parents, we decided to carry her legacy forward, and that is why we started the Ashton Hope Keegan Foundation. We will pursue her dreams of helping those who need help getting on their feet. We will raise funds to provide financial assistance for GED classes and testing and also provide material support to help these women reach the first rung of the economic ladder. As the foundation has evolved, we have expanded our efforts to provide additional funding to programs that provide educational/vocational training to help these women then reach the second rung of the economic ladder. In the future, we would like to provide scholarships to the children who are also at risk of falling through the cracks as a result of their circumstances. In doing so, we hope to prevent the "first failure" that leads to generational poverty. We were and are so proud of our daughter and what she was able to accomplish in her young life which was cut way too short at the age of 23.
A Personal Message from Ashton's Parents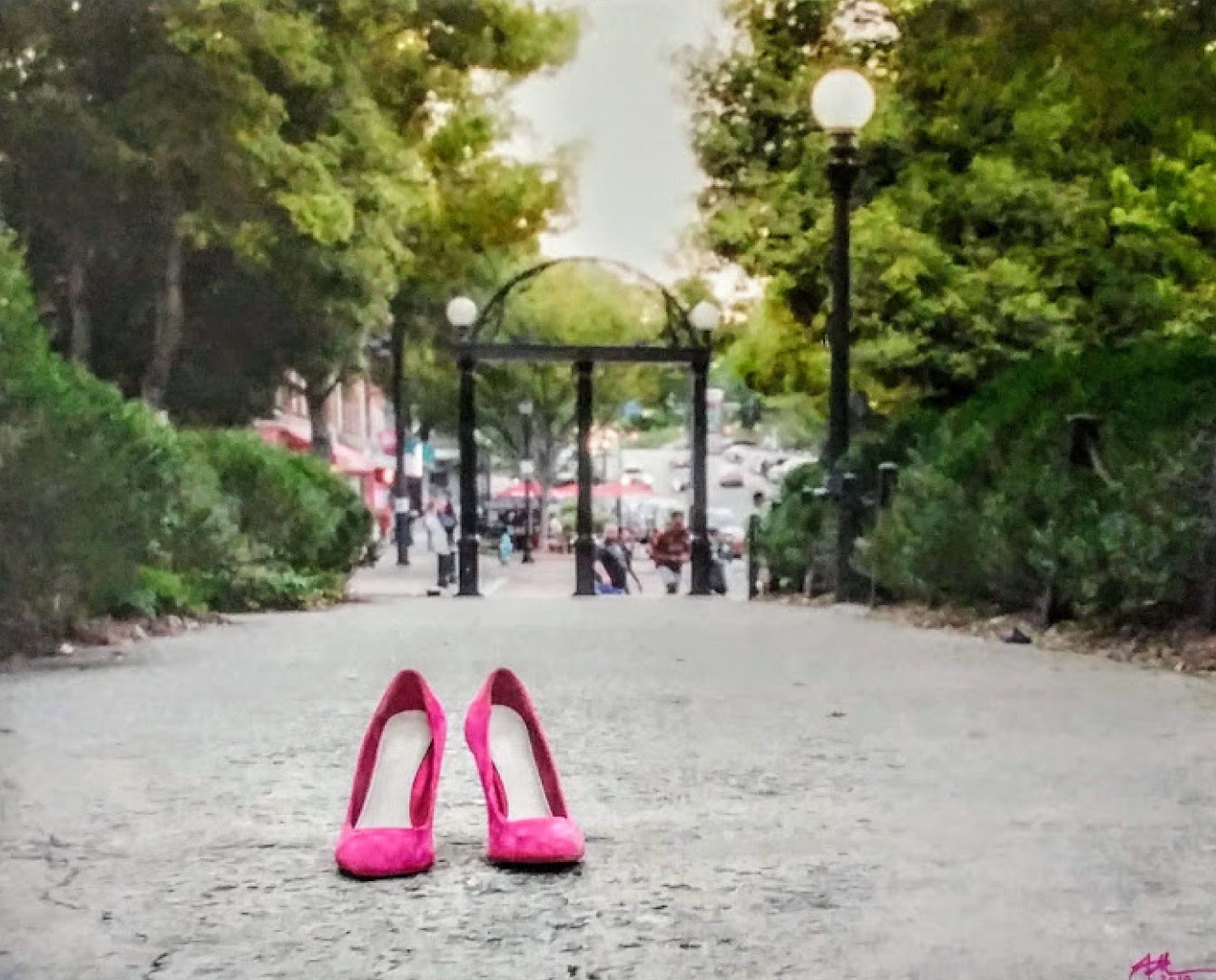 What is the meaning of the pink shoes?
Ashton firmly believed that how you dressed determined how you were treated. She always dressed professionally yet with a stylish touch of her own. The pink shoes were Ashton's and, along with her subtle purple hair, represent how she was able to allow her outgoing personality to show through while still looking professional.
The Ashton Hope Keegan Foundation team is a group of friends, brought together by Ashton, that became "Framily." After having lived the military lifestyle for 18 years, Ashton was always on the lookout for people who were new to an area or who had similar passions. She welcomed them with open arms then recruited them to help with her many charitable efforts. Ashton's "Framily" remains deeply involved in everything from educational outreach to animal rescue and is the core team that makes the foundation work.